Project Log In Help
 Tips for project submission success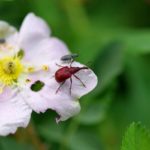 To submit your project: Click on the Upload A Project option under the Resources tab on the Inyo-Mono IRWMP website.  A password  is required,  to request a password please contact someone from the Program Staff.
Download the Upload a Project Form/Study Guide word document to help you get familiar with the form prior to online submission.   

There is not a "Save" option while working with the online form, so once you begin, you will need to complete the form fully in order to submit the project without losing information.

 The downloadable documents provided above are designed to assist in familiarizing you with the online form so that the actual submission process is as smooth as possible.  We recommend printing the document as a convenient way to prepare your project information and better understand what types of information we are requesting.
We realize not everyone is familiar with the Inyo-Mono IRWM Program or DWR.  You do not need to be an expert to answer questions in these sections, please do so to the best of your ability. There are no right or wrong answers. However, if you would like more information on each of these planning efforts, links to more detailed information have been provided below.
For those without internet, Word versions of the  Project Upload Form/Study Guide can be downloaded (above) and emailed to the Program Staff or mailed to Inyo-Mono IRWM Program Office  P.O. BOX 3442 Mammoth Lakes, CA 93546.
Successfully Submitted or Submitted before?
Having doubts if your project made it without any hitches? Want to see which projects were already submitted?

 Check and see here! (Please allow a minimum of 10 minutes for newly submitted projects to arrive in our database, if you do not see your project after that time, feel free to call or email Program Office Staff for confirmation or assistance.)
Inyo-Mono Regional Planning Priorities
Department of Water Resources PSP (project solicitation process)