Inyo-Mono IRWMP Planning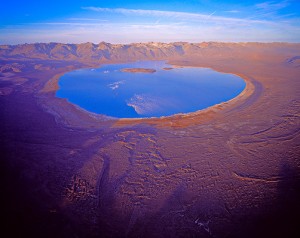 The early years of the Inyo-Mono IRWMP have necessitated extensive planning efforts in an attempt to ensure the success of the program.  The following are a list of our planning milestones achieved to date:
Milestones:
Receipt of $49,000 pre-planning/launch grant in 2008 from Sierra Nevada Conservancy. This allowed the group to hire staff, convene monthly meetings, and conduct outreach to potential RWMG participants.
Submission and approval of Region Acceptance Process application in 2009. Through this process, the California Department of Water Resources (DWR) formally recognized the Inyo-Mono IRWM region and approved its boundaries.
Completion of Phase I Inyo-Mono IRWM Plan in late 2010. This Plan is non-regulatory and does not supersede any existing plans or regulations that currently govern water management in the region.
Awarded $240,000 Prop. 84 Planning Grant through DWR in early 2011 to revise Phase I Plan.
Awarded $480,000 Round 2 Planning Grant throught DWR in 2012 to support ongoing operations and three on-the-ground planning projects.
Adoption of Phase II Inyo – Mono IRWM Plan in November 2012.
Adoption of Revised Phase II Inyo-Mono IRWM Plan in October 2014
Future Plans:
Seek out further planning opportunities that may benefit the Inyo-Mono region.
Continue outreach within the region to previously uncontacted entities.
Provide focused assistance for disadvantaged communities, Native American Indian Tribes, and small water districts.
Continue encouraging relationship building and collaboration among participating entities, such as through working committees for specific topics (e.g., fish hatcheries).
Current Work: Planning Grant 2
The $480,000 award for Planning Grant 2 includes funding for planning efforts outlined into six different task areas. Work within the tasks began in November 2012 and will continue until project completion. Below is an outline of the tasks and brief descriptions of the ongoing work. To view more detailed information on the Planning Grant 2 Proposal and the application process visit Resources>Grant Applications Materials.
Grant Deliverables:
Disadvantaged Communities Workshop (May 20, 2016, South Lake Tahoe, CA) Materials & Presentations
Planning Grant 2 scope of work:
Task 1: Sustain and build upon Inyo-Mono IRWM Program Operations. The Program Office (the official name for the Inyo-Mono IRWM program staff) continues to hold bimonthly Group and Administrative Committee meetings with area stakeholders to discuss current and upcoming regional water management topics. We are also continuously working on ensuring grant funds are properly administered and maintain ongoing communication with statewide planning entities.
Task 2: Planning Studies. There are three planning studies being funded and conducted in the Inyo-Mono IRWM region through Planning Grant 2. To learn more about these planning studies, their progress, and work timeline visit the previous Grant Applications Materials page under our Resources tab.

Oak Creek stream stabilization technical study which focuses on completing a technical study to address ongoing threats from flood and storm water events.
A restoration plan and management recommendations for the West Walker River portion between Coleville and Topaz.
A storm water management plan for the Town of Mammoth Lakes.
See list of deliverables above for the results of these planning studies.

Task 3: Enhance integration of climate change information into the Inyo-Mono IRWM planning process. We are actively following recent climate and local climate change information and are sharing it on our climate change and weather page. We have also formed a climate change working committee to identify key areas of focus and future work in regards to integrating climate change information and resources into future IRWMP planning efforts.
Task 4: Information/data management, GIS, and the Inyo-Mono IRWMP website.  The Program Office is continuously working on identifying information on regional water management to share on our website or to use for providing addition education to our region. Examples are maps, water and land use planning documents library , and legislative information displayed on the website, and training opportunities on GIS to allow you to map your water system.
Task 5: Sustainable funding plan for the Inyo-Mono IRWM Program. To allow ongoing collaboration and essential water management project funding for the Inyo-Mono region we need to identify and establish stable sources of funding for the Inyo-Mono IRWMP. We are currently working on researching opportunities and creating a plan for future funding options for the program.
Task 6: Integration and updating the Inyo-Mono IRWM Plan to meet Plan Standards. As we dive further into collaboration efforts with the region's water managers and organizations we are finding additional information/water projects to add to the Plan and language changes which help to strengthen the plan and future water management efforts. This work is ongoing.
Resources: